The SeaHunter is a purpose built hydrographic Survey Vessel. The vessel can be deployed for various projects related to hydrographic surveys. With her standard equipped singlebeam moonpool and option for (multibeam) moonpool the vessel fits all needs for various surveys.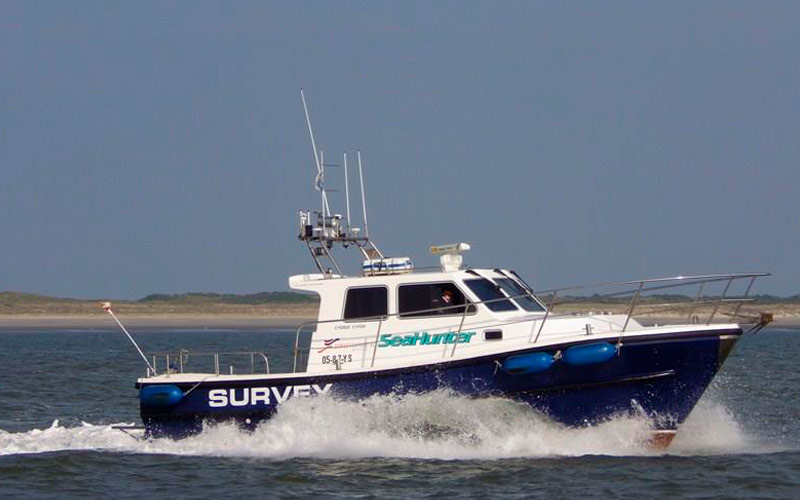 GENERAL VESSEL INFORMATION
Ship name
SeaHunter
Type
Cygnus Cyfish 33
Owner
Survey Support
Built
2002
Flag
Dutch
MAIN CHARACTERISTICS
Length O.A.
9.97 meter
Breadth
3.65 meter
Draft
0.80 meter
Gross Tonnage
7
Maximum speed
30 kts
Cruising speed
16 kts
Electrical systems
6.5 and 10.7 KVA
 
240 V. AC 50 HZ.
 
 
MACHINERY
Engines
2 x Yanmar LP 6
Output
2 x 315HP
Propulsion
Twin screw heckdrive
 
propellors
FUEL CONSUMPTION
Transit speed
65 L/hour
Survey speed
15 L/hour
Fuel Tank capacity
1000 liters
Water Tank capacity
100 liters
 
 
 
 
 
 
 
 
 
 
Downloads
---
Download Specifications Seahunter